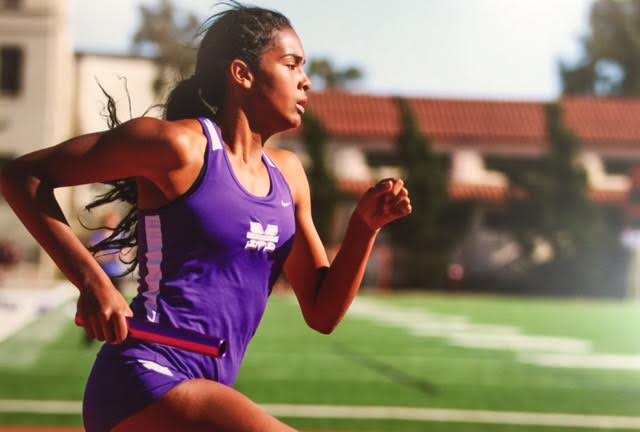 Age: 18
School: Marlborough School for Girls
What is your sport and what event do you participate in?
I run cross country and track. I run the 5k in cross country and the 800m and 1600m in track.
What are some of your longterm goals when it comes to running/exercising?
My long term goals in running include preparing myself as best I can now to compete at a collegiate level for my college team at Columbia University in the fall of 2016. Another long term goal of mine for this track season is to qualify for the California State Meet in the beginning of this upcoming June. Lastly, a longterm goal of mine is to remain in the best fitness possible throughout my life, whether I am competing or not. Being healthy and in shape is a lifestyle that I plan to keep.
How has CrossFit helped with your athletics?
CrossFit has helped me with my athletics by overall making a stronger person. I have not only improved my upper body strength but also improved my core strength. I have found that these improvements has allowed me to have an extra gear at the end of races. Due to CrossFit, I have been able to finish my races with more confidence.
Aside from working out, what are some of the things you like to do on your free time?
Besides working out, I love to hang out with my friends at the movies or the beach. I also love relaxing at home watching Netflix.
What is your biggest motivation?
My biggest motivation is to perform for those who can't. I am so grateful to be in a position to do what I love, and whenever I step onto the track I keep that in mind to push me to be my best.
What is your fastest 5k, 800 & 1600?
800M 2:10.39 2016
1 mile 4:59.91 2016
5000M Cross Country 18:06.9 2015